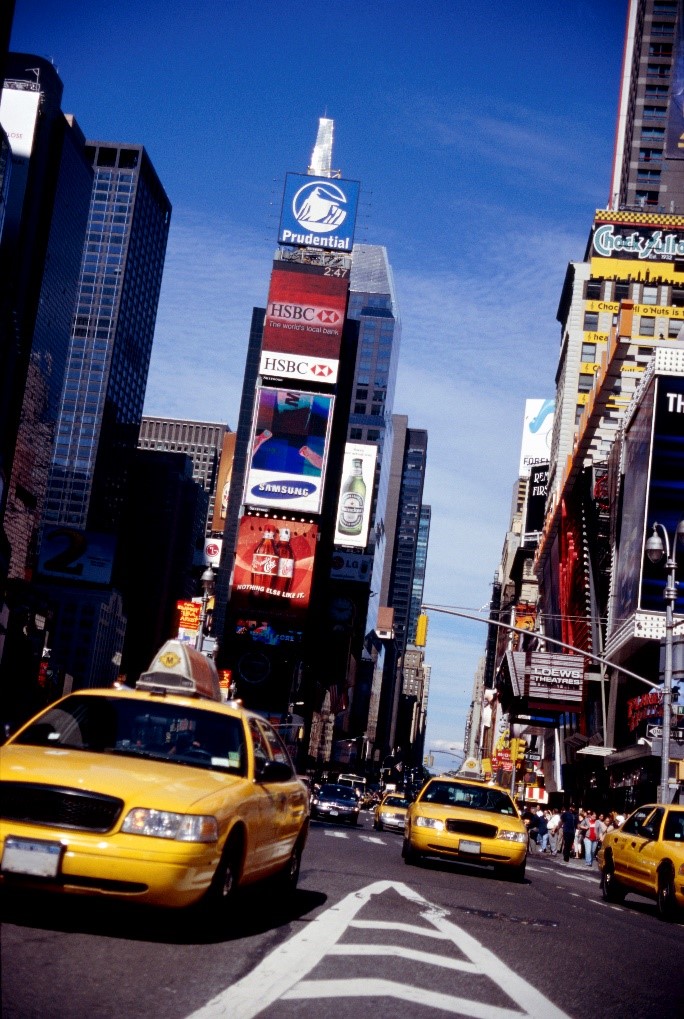 Where is Times Square
Times Square is actually a street intersection near West Forty-Second Street to West Forty-Seventh Street and Seventh Avenue to Broadway. Various nicknames exist for this section of Manhattan, including the "The Great White Way" because of the intense bright lighting along the nearby theatres of Broadway Street. The original name of Times Square was Longacre Square. However, the influential newspaper The New York Times constructed a new skyscraper building in the area which was named the Times Building. In addition, the publisher urged the city to build a subway station nearby. By 1904, the area was renamed Times Square.
Popularity
Everyone who visits New York visits Times Square. It almost is at the top of the list after booking low cost flights to New York. The roof of the Times Square building is used each year on New Year's Eve as the location for the Times Square Ball drop. Times Square is also part of the first transcontinental highway systems in the United States known as the Lincoln Highway. Due to the incidence of high pedestrian, subway, and highway traffic, the area became a gathering place for people during holidays and celebrations of all kinds. The area of Times Square has had its ups and downs in popularity. In the past, the area was known for scandal with rampant prostitution and crime. It has also been one of the most sought-after areas of Manhattan to locate a business.
New Year's Eve
Today Times Square is one of the most well-known locations in the world due to the yearly New Year's Eve ball drop, musical celebrations, and firework displays. Thousands of people from all over the globe crowd into the area to wait for the new year to begin. In addition, nearly 40 million people visit Times Square each year. Tourists enjoy seeing the location where the New Year's Eve ball drops. The square also has statues of historical significance, which are part of the National Register of Historic Places. Most tourists visiting the area also enjoy attending plays and musicals in the area's Broadway Theatres. The Times Square area is filled with famous hotels, restaurants, movie theatres, stores, businesses, and is the headquarters for television networks. The area of Times Square has been used extensively for scenes in movies and television programs. Times Square is usually on the must-see list of attractions for most tourists who visit Manhattan, New York City, New York.